About Us
Unisource India
is privately-owned company specialised in the Manufacture and Export of
Fine & Speciality chemicals
Intermediates, Stains, Indicators
Dyes and Custom Synthesis


Unisource India is acknowledged as a competitive source from India for Chemicals & Dyes from gram / liter, kilogram / liter to bulk quantities.
Please give us your any unusual requirements we would be glad to synthesis it for you.
Vision :
To facilitate economic co-operation through global trade.
Mission :
To Manufacture, source and supply products at competitive prices.
Policy :
To provide prompt, efficient and personalised service & support customers.
ISO 9001 certificate
Click to enlarge
GMP certificate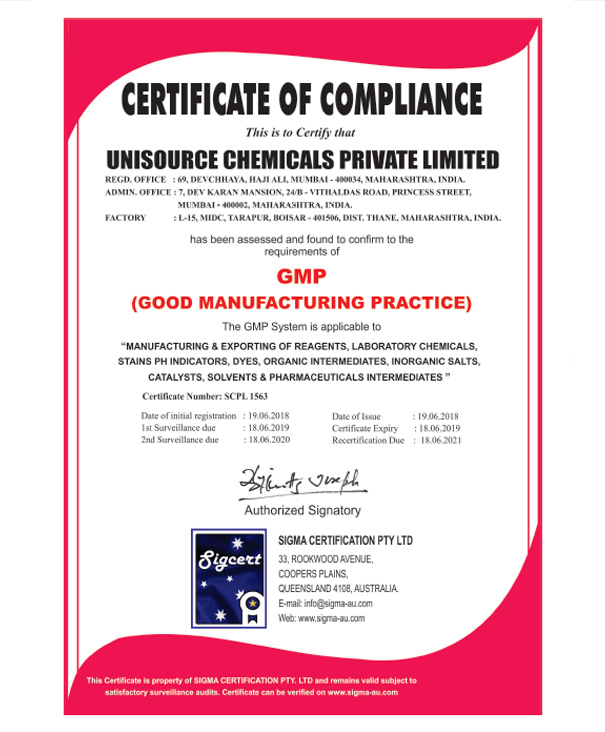 Click to enlarge
Group of Companies